TWS presents a 2-Weeks Demystify WEB DESIGN, BLOGGING, DIGITAL MARKETING AND GRAPHICS DESIGN Training.
This training on 'Website Design' is a training beyond expectations that will equip participants to create dynamic and interactive websites for companies, Government Agencies, NGO's, Schools, Churches, Oil & Gas, Hospitals, Hotels, E-commerce , Telecommunications, Magazines, Microfinance Banks, Individuals, blog and Forums etc.
The beauty of this training is that you can become self-employed and employer of labour, you can as well keep your existing job, work from home and still reap the benefits as any other web-designers/developers or bloggers.
Below is the list of the Modules to be covered:
Never a dull moment with our Students.
Registration is daily & still on!!!
WEB MODULES:
1. Introduction to Web Design and Internet
2. Introduction to HTML
3. Open Source Technology
4. Xampp Server
5. Website Design using Joomla
6. Website Design using Wordpress
7. Internet Marketing
8. Domain name registration and Website Hosting
9. Managing Control Panel and editing a website
-------------------------------------------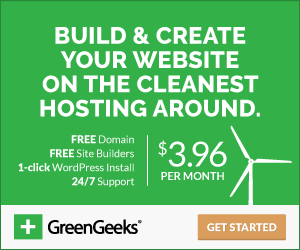 BLOGGING MODULES:
1. The A to Z of blogging.
2. How to create & design your own blog and become a blog master
3. How to create and generate relevant content for your blog.
4. How to market & promote your blog to build traffic and readership.
5. 7 ways to make money from Blogging
6. Help people create and manage their blogs and earn money.
7. Make money from blogging
8. Teach others the art and business of blogging.
9. How to make with adsense and alternative to adsense.
-------------------------------------------
GRAPHICS MODULES:
1. Basic Core or Color Theory
2. Graphic Design
3. Working with Fireworks
4. Graphic Design History
5. Image Compression and Management
6. Image Extension
7. Photo Editing
8. Banner Design
----------------------------------------------Buy Laptops on Jumia Market
ANIMATION MODULES:
1. Introduction to SwishMax Movie
2. Text Properties
3. Use of Add Effects
4. Appear into position effect
5. Play your movie
6. Export to SWF format
--------------------------------------------------------
DIGITAL MARKETING MODULES:
1. Social Media Marketing
2. Mobile/SMS Marketing
3. Email Marketing
4. SEO/SEM (Search Engine Optimization / Search Engine Marketing)
---------------------------------------------------------
WEB CONSULTING BUSINESSES MODULES:
1. Freelance Web Design/Developer
2. Domain and Hosting Services
3. Offer Training / Write How-To's
4. Affiliate programs / Pay per click / Selling Ads
5. Sell your own product
6. Web site flipping
7. Get a full time job
8. Blogging for Money
9. Selling Bulk SMS
10. Digital Marketing Services
11. Business Branding Tips.
---------------------------------------------------
This training is a 100% practical, every student is expected to come with a laptop, and there will be an project at the end of each module.
Limited seat available
--------------------------------------------------
THE ADVANTAGE:
• Opportunity to be your own boss
• No initial capital to start, all you need is the skills
• Work from the comfort of your home or office
• No fix price, there is no limit price to charge your clients
• You will also be paid annually for maintenance and renewal
• You don't have to quit your existing job; you can do it at your convenient time
• Enjoy up to six month mentorship program
• 6 month internship program working with experts on real-life projects (Optional)
• Opportunity to make money online monthly with google into local Bank account
--------------------------------------------------------------
SUPER BONUS:
>> Free Domain Name and Hosting space for all participants
>> At the end of this training you will be able to build any type of website (corporate websites, Business sites, Blogging site, SMS Portal, etc.
>> Free GSM Numbers Database of Nigerian grouped into States/LGAs with owner's Names and Gender to advertise your products and services.
>> You will get over 50,000 Plus Nigerian email addresses for list marketing campaign for free.
>> Free How to run a targeted facebook advert video tutorial
>> How to Build Android Mobile App for Beginners tutorial
___________________________________
REQUIREMENT:
• No previous web technology skill set is required for this training but all student are expected to have good computer usage skill.
• You are expected to come for the training with a laptop that has wireless LAN.
• All software needed for the training will be provided by us.
--------------------------------------------------------------
Buy Laptops on Jumia Market
FEE: http://tinyurl.com/jz4442k
Course Duration: 2 Week (Monday - Friday)
Date: 12th - 23rd December, 2016
Lecture Time: 10am to 4pm Respectively.
Venue: @176, Abeokuta Express Way, Opposite First Bank, Iyana-Ipaja, Lagos
Award: Certificate of Attendance to be issued
Resources: Free software, Video tutorials and e-books
-------------------------------------------------------------Buy Laptops on Jumia Market
THIS WEB DESIGN TRAINING IN LAGOS, WHO IS IT FOR?
* For beginners/novice who have not learnt anything about web design before.
* For those who have previous knowledge about web design, but now want to learn an easier and more effective platform.
* Individuals who would like to have their very own website.
* Students - as a healthy activity, so that they can do something useful in the internet instead of non-value added or illegal activities.
* Owner of an existing website built by another 3rd party.
* Independent professionals such as Property agents, financial planners, MLM agents who wish to have a professional looking website.
* SMEs and small businesses who wish to cut down the costs of web development projects and manage their own website.
* Corporate IT Managers who wish to evaluate CMS platform.
* IT personnel who will be responsible for maintaining Joomla/wordpress corporate websites.
* Currently serving under the NYSC scheme, just finished NYSC
* Students interested in IT
* Job Seekers who wish to earn income
* who is resident in Lagos.
___________________________________
Reserve Your Seat 'Text Your Name and GSM Number to 08029600011, 08032163413
We look forward to welcoming you into our web school
…opportunity once lost may never be regain TAKE ADVANTAGE NOW!
"Knowledge is power! And so is wealth therefore, acquire knowledge to make lasting wealth"
NOTE: We have customize corporate training for your company any day or time you are willing to host us. FEE is N100,000 per participants for a minimum team of 3 participants and we will come to your office and run this same program and give certificate for it.
PLEASE CLICK THE LINK BELOW TO FILL THE TRAINING APPLICATION FORM
http://tinyurl.com/jz4442k
Buy Laptops on Jumia Market